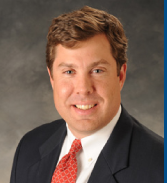 If you have a 401(k) you may want to sit down for this bit of news.
According to a recent analysis by the nonpartisan research organization Demos, 401(k) fees have the potential to cost you more than 30 percent of the nest egg you're attempting to build.
That's right. The very thing you've been dutifully putting money into to secure your future could actually be costing you big time. In fact, the same Demos analysis found that the average American couple could pay nearly $155,000 in fees for their 401(k) plans over their careers. That number ticks up even higher as your income increases.
If you had no idea that fees could be that costly you're not alone. It seems most 401(k) holders aren't fully aware of the extent of the fees they pay and, according to the Government Accountability Office, many employers don't understand the fees that 401(k) providers charge their workers.
But all of that is about to change. Starting this month, the U.S. Labor Department will begin requiring extensive disclosure of all 401(k) charges. Mutual-fund firms and other 401(k) companies will have to disclose all fees to employers. Based on that information, employers will not only be able to make meaningful apples-to-apples comparisons between plans, but will be required to report expense ratios for investments offered in their chosen plans.
And the revelations don't stop there. Beginning
Aug. 31, all 401(k) statements will feature a "fee disclosure statement" which will clearly identify exactly what nest the money you're putting away is lining.
Not only will you see exactly what fees you're paying (and trust me, you're paying fees) but you'll see where the money is going and for what purpose (i.e. trade fees, revenue sharing, etc.). With this information in hand you'll be better equipped to determine if your money and your savings plan are truly working for you.
Of course, nothing will be crystal clear to begin with, so be prepared to ask a few questions. Ask your employer:
• Is your company's plan competitive?
• How do the fees you're paying compare to other plans?
• When was the last time the company compared the existing plan(s) to others available?
Because all this information is now available, your employer should be able to provide you with clear and complete answers on all fronts. If not, don't hesitate to call that company that manages your plan.
But remember, there's more to building a nest egg than simply avoiding fees. It's up to you to use all the information available to you — from fees and return on investment rates to level of risk and employer matches — to choose the investment that will keep your nest egg growing. Even with fees, a 401(k) is a great retirement savings option, especially if it includes an employer match. That said, if you can work with your employer to reduce associated costs, you're nest will definitely be lined a little nicer.
Jason MacGregor, principal of Minich MacGregor Wealth Management in Saratoga Springs, is a fee-only adviser who provides investment advice to individual company retirement plan participants. He can be reached at (518) 499-4565 , jason@mmwealth.com, or Twitter@mmwealth.