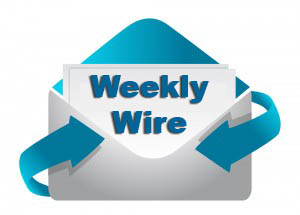 Tax Refunds
Tax season is winding down. For adults like us, this time of year is like a second Christmas.
The stress of filing is over, and now we have our tax refunds to look forward to. The question is, what will you do with yours?
Because tax refunds come outside our regular income, some people treat them like change beneath the couch cushions—it's extra spending money. They think, "Now I can buy that new iPad, or go away for the weekend!" Others are more prudent, and use the cash to pay down their debt, handle every-day expenses, or line their savings account. How do I know? Back in 2011, CNN did a study to see how most Americans spend their tax refund. This is what they found1:
As financial advisors, we don't have a problem with any of these categories. It's always good to save, and it's always good to pay down your debt. It's equally important to enjoy the money you've worked so hard to attain. So, if there's a dream vacation you've been planning to take, go for it! Just remember to send a postcard.
BUT. (And there's always a "but.")
Don't just spend your tax refund for the sake of spending it. Don't just stick it in a savings account because you can't think of anything else. As financial advisors, this is something we feel every investor should remember. Our philosophy is that the money you earn not earmarked for expenses should always be put toward reaching your goals. Remember, goals can be short-term, mid-term, or long-term. So if one of your goals is to see the beaches of Copacabana, then there's no harm in using your tax refund to go there. But if you don't have a goal like that in mind, it would be a mistake to think, "Okay, I've got my refund … might as well have some fun in Vegas this weekend!" That's not a goal. That's a whim. And we think it's a shame to waste your tax refund on a whim.
Instead, consider this: invest your tax refund. It's not sexy. It may not provide immediate gratification. But it could make you happier down the road. Why? Because achieving our goals is always a bigger thrill than satisfying our whims.
Now, we don't think you should invest money just to invest it, either. That's why we'd advise you to invest in a way that will help you reach your goals. For instance, you could invest your refund in an IRA or Roth IRA. (We're not necessarily recommending this; we would never do that without knowing more about you or your situation. This is just an example.)
Here's the point. Never give up the things you want the most for the things you only want right now. Investing your tax refund is a fantastic way to get that much closer to the things you want most in life. A refund is a vehicle you can use to reach your goals; investing is the road that takes you there.
So, here's what we propose. When you get your refund, don't do anything with it immediately. Instead, take five minutes to stop and think. Would using the money now really get you what you want … or is investing it the smarter choice? It's at least worth considering.
Regardless of what you do, enjoy your refund! Happy end-of-tax season!
1 "How do Americans spend their tax refunds?" CNN.com, accessed April 12th, 2013. http://money.cnn.com/pf/storysupplement/tax_refunds/index.html