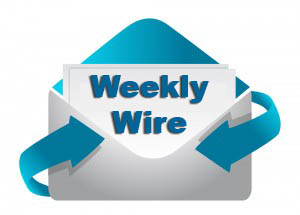 This is the first of our new Weekly Wire series.  Our clients often ask us for our take on recent events or market conditions. Weekly Wire's are short and sweet, but we hope they will give you some insight into our thought process and spark some great questions.  Let us know what you think, we always like to hear from you!
"Exhale" Signals from an overbought market
Last week the US equity markets pulled back a little. The Dow Jones Industrial Average and the Standard & Poor's 500 Index each fell every day last week before edging higher on Friday. Our short-term indicators predictably switched to sell; however, medium and long term indicators remained substantially unchanged.  Our collective take on the week was that it represented a bit of a collective exhale from an overbought market, which is not too surprising.
What this means to our clients is that the recent pullback is part of the normal ups and downs of the capital markets. Our short term indicators are not used to "time" the market with existing accounts. Rather these indicators work well in deciding when to use a dollar cost average strategy when committing new cash to invest.
Here is a link to Investopedia's definition of overbought market
All investment strategies have the potential for profit or loss. Changes in investment strategies, contributions or withdrawals may materially alter the performance, strategy and results of your portfolio. Different types of investments involve varying degrees of risk, and there can be no assurance that any specific investment will either be suitable or profitable for a client's investment portfolio. Economic factors, market conditions, and investment strategies will affect the performance of any portfolio and there are no assurances that it will match or outperform any particular benchmark.