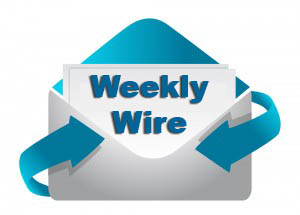 Veterans Day
Last month, in a small town called Taylor, Pennsylvania, George Fricovsky received his high school diploma.
You probably didn't hear about it.  Very few did, unless they lived locally.  After all, what's so remarkable about receiving a diploma?
For starters, George is 90 years old.
Now that's a bit more unusual.  Why is a 90-year old receiving a diploma?  And why did it take him so long?
For that, you have to go back to 1944, when World War II was raging.
"Youth is the first victim of war."  – Baudoin of Belgium
George was only 18 years old at the time, and he had not yet graduated from high school.  Nevertheless, when his country called, he answered.
Before he could receive his diploma, George was whisked away to the Army and basic training.  By December, he was in Marseille, France, with the 276th US Infantry.  The war in Europe would end only six months later, but George saw more, experienced more, and achieved more in those six months than most men do in a lifetime.  By the time he returned home, he had earned a Bronze Star, an American Theater Service Medal, a European-African-Middle Eastern Service Medal, and a Good Conduct Medal.
He also received a Purple Heart after surviving an explosion that severely damaged his leg.
Upon returning home, George enjoyed a productive and happy life, working in the Army Depot and raising a family.  But he never got that high school diploma.
Now fast forward 72 years to October 11, 2016.  George had been invited to visit Riverside High School to lead a local board meeting in the Pledge of Allegiance.  Or so he thought.  Instead, he was surprised when the Vice Principal presented him with a reward unlike any other:
His high school diploma.
Perhaps most gratifying to George was that the Vice Principal was none other than his own grandson.  "He always talked about the one thing he wishes he was able to do was to graduate high school," his grandson said.
So why are we telling you all this?
First of all, it's a sweet story.  But that's not all.  As you know, Veterans Day is coming up.  And when we came across the tale of George Fricovsky, it made us stop for a moment to think about what Veterans Day means to us.
It's nothing new to say that veterans sacrifice so much in service to our country.  Their time, their talents … and sometimes their lives.
But as George Fricovsky proves, they also sacrifice more than that.  They sacrifice many of the life experiences we take for granted.  High school graduations and first dates and Saturday nights spent with friends.  Opportunities to be best men or bride's maids.  Watching their favorite sports team win the championship or taking that trip to the Grand Canyon.  Birthday parties and funerals.  Their child's birth.  Their child's first steps.
Many of these may seem like small, trivial events … but they are also fulfilling, enriching experiences.  They are the very flavors of life.  And our veterans forego them, all because their country called.  So it was with George Fricovsky.  So it is with the veterans in our towns and neighborhoods.
That's why it's so heartwarming for us to see a veteran like George rewarded … not with a medal, or a statue, or a commendation, important as those things are.  But with the gift of an experience—an experience he had given up so that others wouldn't have to.
So this Veterans Day, let's all strive to remember the veterans in our communities.  Let's all strive to make their futures as rich as the future they have given us.
From everyone here at Minich MacGregor Wealth Management, we wish you and the veterans in your life a happy Veterans Day!