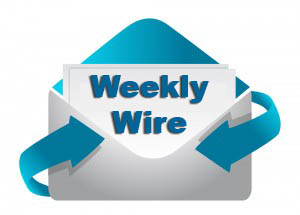 The US Stock Market still in the top spot with troubles overseas.
One tool we utilize in our practice is relative strength rankings. Though many technical indicators are negative, the US Stock Market is still at the top of the relative strength ranking list. As the name implies, relative strength rankings give us a picture of where specific sectors of the various markets are relative to one another. We all have been hearing about several international financial "hotspots" around the world over the past few months. Not surprisingly those international sectors are not currently ranked very high. Precious metals and oil are also down in the rankings, while the US Dollar is up.
So, is the US Stock market doing incredibly well?
Perhaps it is not incredible, but it is better at this point than other sectors. According to data from our good friends at Dorsey Wright & Associates, the month of July was actually up, with the S&P 500 posting a gain of 1.97%. This is basically the entire return of the S&P 500 through the first seven months of the year.  Yet, despite the positive market returns this year, it has not been an easy environment to operate in.  Frankly, it has been a tough year in the stock market unless you have been in the top three sectors.  The broad Healthcare sector has been the shining star from a sector level this year with the Biotech, Healthcare, and Drug sectors in the top three spots in terms of performance with returns of 25.5%, 19.9%, and 15.9%, respectively, through August 5th.  However, only 16 out of the 40 Sectors (40%) are doing better than the S&P 500.  In other words, 60% of the sectors are underperforming the S&P 500 this year.  So, yes, there have been areas of opportunity, especially with Relative Strength driven strategies, but there have been far more opportunities to stumble this year then there have been to thrive.
Click here for a whitepaper about the four international financial hotspots.