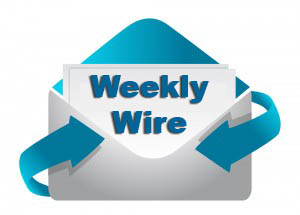 The Federal Reserve Meeting and Intermediate Indicators
The Federal Reserve's much-anticipated September meeting took place last week. The hype and lead up to the meeting was good material for the financial news networks. There was a wealth of speculation on what may or may not happen and what those hypotheticals might mean. Of course, as readers of this blog, you know this is nothing more than non-actionable guessing, otherwise known as "noise".   Ultimately, what really matters is what actually occurred, which is… wait for it… nothing.
Nothing is something.
The Federal Reserve decided that inflation was not enough of an issue to raise interest rates at this point, so they did nothing.  The conscious decision to leave interest rates where they are will have its own impact on the markets.  Some advisors believe an indeterminate US Stock Market will sustain itself for a few months as a result of this decision.  Keep in mind, belief is nothing more than a guess.  In order to make a fair assessment of the effect the unchanged interest rates have on the market, we will have to wait to see what actually happens.
Indeterminate Market
What has not been determined quite yet is whether a true bottom has formed in the US Stock Market. We wrote last week about some of the indicators that we see reversing up. So far those indicators have held and we are seeing more intermediate indicators following suit. That said, the pattern that we need to see in order to be more comfortable with the idea that a bottom has actually formed, has not quite materialized.
But stay tuned – the financial media will surely provide some interesting entertainment over the next couple months before the next scheduled Federal Reserve meeting in December.