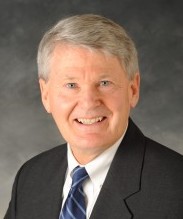 The Cost Of Waiting to Invest:
39 Reasons Not To Invest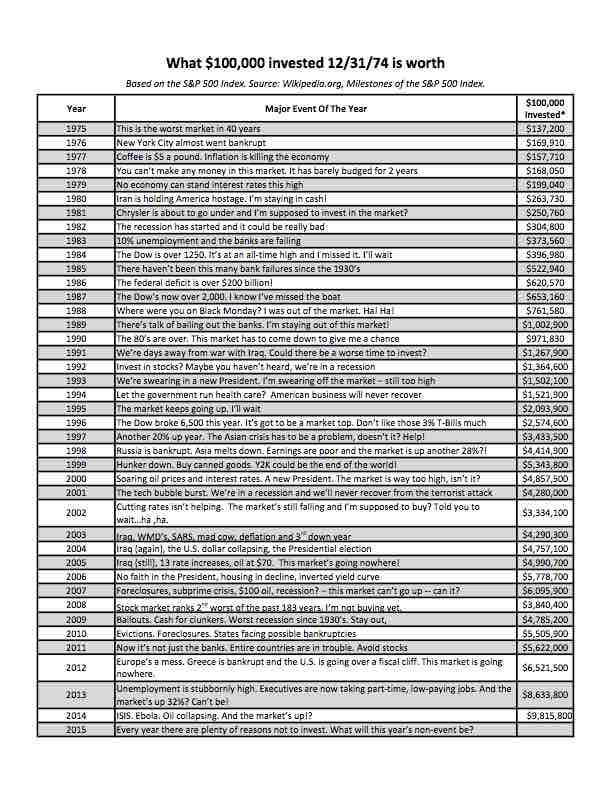 It is relatively common for us to talk to clients and prospective clients who have money that is parked in a bank savings account or money market fund.  These funds could be from a real estate deal, a business sale, inheritance or even a maturing CD / annuity.  It could be simply a remnant from the last perceived bear market event; where at some point, the losses or fear of losses, were just too much to emotionally take so money was moved out of the market to cash.  So here the money sits, earning next to nothing on the sidelines, sometimes for years.  The question is – now what?
Often we hear "I really want this money to grow, but I have to wait and see what happens with [insert news or market event here] first."  That news or market event changes all the time and there is no shortage of media hype to fuel investor concerns.  We sometimes see investors getting caught in a cycle where there is always some concern that keeps the money out of the market earning very little.
So the investor is at crossroads: Do they wait for the "perfect time" to do something with the money or do they throw caution to the wind and jump in with both feet despite that big story on CNBC yesterday? The reality is, there is never a "perfect time."  Intuitively most people get that, but that alone often isn't enough to allow them to comfortably make the decision to get the money off the sidelines. We find having a disciplined system in place that gets the funds invested based on a sound process using impartial data rather than media hype, is a better alternative.
If you're considering all the reasons why you should not be investing in the stock market, the table linked below lists some of the reasons that have kept others (and maybe you too) on the sidelines in the past. You may notice however, the waiting can be a costly decision. Every year there are problems that look like they will derail the market. And this year's problem always seems far more serious than anything that's ever occurred in the past. But it never is.
Click here for the 39 Reasons NOT to Invest