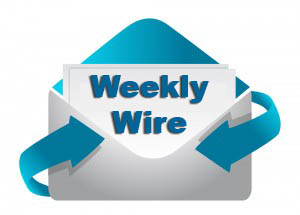 The Mid-Summer Review
The first seven months of 2015 are now on the books. It will go down as another, slightly positive start to the year, at least for the S&P 500 Index. That said, the positive return for the equity market has not come in a nice straight line this year. As a matter of fact, through the first half of 2015, the S&P 500 Index saw four drawdowns of 3 percent or more, and four rallies of 3 percent or more. All the while, US Equity, as an asset class, has continued to be the highest ranked asset class out of the six major asset classes we evaluate. This has been the case for nearly four years now. The market will rally and pullback much in the same way that we inhale and exhale. Over the past few years, each time the market has rallied, it has rallied higher than the previous and each pullback has been generally higher than the previous pullback. This is usually a sign of a positively trending, bullish market.
With that in mind, here are a couple other market observations:
A review of the historic "summer" returns for the equity market to determine if there is a bias towards the annual "Summertime Blues" or "Dog Days of Summer" argument that is often applied to the market, finds that over the previous 34 years, 15 summers (or 44 percent) have been losing summers for the S&P 500. In other words, more often than not, the market sees a positive return during the summer months (June – August). Roughly 55 percent of the stocks trading on the New York Stock Exchange are in a positive trend today, which is to say that the majority of stocks continue to show positive trends.
When thinking about global equity opportunities, US Equities remain stronger than International Equity. However, within the International Equity market, the developed countries, particularly western Europe and Japan, carry the baton versus the Emerging Markets.
We have no way of knowing how long US Equities will hold the leadership position within our asset class ranks. We are not going to anticipate when we think the market rally has exhausted itself; rather, we will let the market tell us when the time is right. We will adhere to both the buy and sell side of our decision making process and let the discipline navigate us through this market.
If you have any questions regarding these strategies, or any other strategies for that matter, feel free to contact us and we would be happy to discuss them in further detail with you. In the meantime, kick back, relax, and enjoy the rest of the summer.