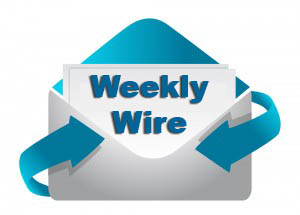 Resolution #3:
Start thinking about where your income will come from in retirement.
For the past couple of months, we've been posting articles on different retirement-related "resolutions" you should try to set this year.
This month's resolution is simple.
If you're nearing retirement, the word "income" should never be too far from your mind.  These days, very few people can afford to retire when and how they want on their savings alone.  You need a consistent stream of income to meet expenses, reach your goals, and ensure your money lasts a lifetime.
If you're like most people, however, you probably have only one major source of income, and that's your job.  As you know, that well will dry up once you hit retirement, meaning you will need to seek out new sources to tap.  (We say "sources," plural, because it's more than likely that one source of income alone won't be enough.)
The good news is that there are lots of potential wells to draw from.  Here are five examples of where people look for income in retirement:
Social Security. This is the obvious one.  Social Security is an important source of income, but it's important you take steps to maximize your Social Security benefits.  If you need help with this, we'd be happy to send you more information.
Dividends. Some companies pay out a regular dividend—essentially, a percentage of their profits—to their shareholders.  That's why dividend-paying stocks can be especially attractive sources of retirement income.  Basically, if you invest in a dividend-stock, you get a regular paycheck or direct deposit.  Here's a quick example of how they work.  Say you own 1,000 shares in a company.  The company pays a dividend of $0.50 a share.  Multiply the dividend by the number of shares you own, and voila!  Owning 1,000 shares nets you a payment of $500.  (Of course, this is in addition to the profit you'd make if the price of your shares goes up.)  None of this means that dividend-paying stocks are perfect… just that they are worth looking into.
Annuities. An annuity is a type of product that provides guaranteed payments to the owner for as long as they live.  However, be aware that annuities can come with a lot of fine print and expenses.  So while annuities can be a good source of retirement income, you should exercise caution before choosing to purchase one.
Bonds. Bonds have traditionally been popular with older investors who are looking to invest more conservatively.  Because bondholders receive regular interest payments, they can be a fairly reliable form of investment income.  Investors in higher tax brackets can also benefit from the fact that some bonds provide tax-free income.  All that said, the bond market can experience volatility just like the stock market can, so always do your due diligence before investing.
Your own savings. The least sexy form of retirement income can also be one of the most reliable.  Your own hard-earned savings might not bring in a lot of interest, these days, but it does bring a lot of liquidity … and you have complete control over it.
If you would like help tapping any of the sources listed above, please give us a call at 518-499-4565 or toll free at 866-998-7331.  We would be happy to sit down with you to discuss your options for income after retirement.
Stay tuned for the next article in this series where we'll cover—Resolution #4: Taking the time to truly understand Social Security.