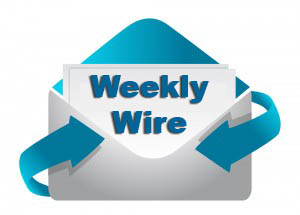 Retirement – Inconceivable!
We were recently talking about retirement with a client of ours that is in his late 40s. He said, "My retired parents are in an RV, towing their motorcycles down south so they can ride the twisty roads in the warm weather. But first, my father is stopping in DC to play a gig as a rock and roll drummer for a couple nights. Inconceivable!" To quote Mandy Patinkin's character in the cult movie classic The Princess Bride, "You keep using that word, I do not think it means what you think it means." His character was talking about the word "inconceivable". We are talking about the word "retired."
Let us consider the generation that is now in their 80s and 90s. Years ago, when it came time for them to retire, their generation's idea of retirement was often different from today's retirees. Twenty-five years ago, pensions were a big part of the equation; however today, 401k plans and IRAs have replaced them for the most part. The current concept of retirement can certainly be attributed in part to the shift in sources of income from an employer-funded pensions to retiree funded retirement accounts, but there is more to the story. A generation or two ago, expectations of retirement were different financially, but even more profound were the changes socially.
Those retiring now are living longer by a significant margin than those that retired 25, 35 or 50 years ago. Mobility and general health, far into retirement, is significantly better than retirees from generations before. Naturally, the working definition of retirement has changed too. For example, retirement used to be a point in time when you stopped working altogether; however, it is not uncommon for people to look at it as being the point at which they have the ability to go to work doing something they are passionate about. The driving force may no longer be strictly money; volunteerism and socialization are good examples of that.
In addition to a shift in the work paradigm, we hear about world travel, adventuring and having the time to live an active lifestyle as part of the modern retirement vision. The old picture of 'Ma and 'Pa sitting on the porch as the characterization of "retirement" is not very accurate in today's day in age for those that have some wealth accumulated. From an economic standpoint, an active and adventure filled lifestyle certainly takes more money than sitting around on the porch. This, coupled with the fact that retirees are more likely to be very able-bodied for a long period of time, makes planning and financial management high on the importance list.
Retirement for many of our clients has included a spirited ride on their motorcycle, cruises on riverboats in Europe, kayaking in Micronesia, volunteering to be a part of saving an environmentally sensitive river in the southwest and snowboarding in Japan. To all of them we say that we are proud to have helped them make their kids say – Inconceivable!