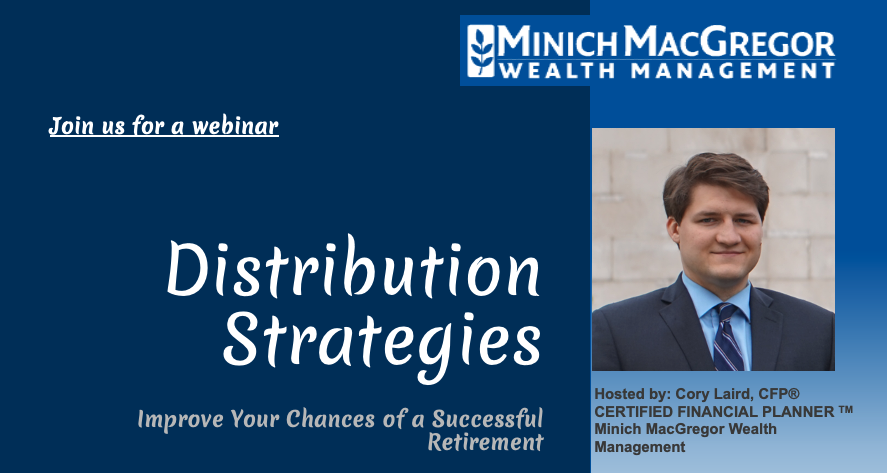 Strategies to Help Improve Your Chances of a Successful Retirement
You have spent years planning and saving for your retirement, and now it's
just around the corner.
Learn the answers to your questions:
I'm retiring – which accounts should I use to supplement my income?
What are some ways to be more tax efficient in retirement?
Should I make all of my accounts more conservative as I get closer to retirement?
At this webinar you will learn:
Distribution strategies to be more tax efficient
The ins and outs of the Bucket Strategy
Ways to improve your retirement success
Click below to register for one of our upcoming webinar dates:
---