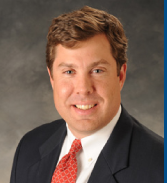 'Tis the season for New Year's resolutions. In addition to the usual "exercise more and eat healthier," I'd like to suggest adding a new resolution to your list: commit to taking control of your work-sponsored retirement account. And I'd like to suggest sticking to it.
Here's why:
In recent years, most employers have either decreased or eliminated traditional pension plans in order to cut costs. And while now-common 401(k), 403(b) or 457 plans are nice, they shift the burden of responsibility of saving retirement squarely onto your shoulders. It's up to you to make sure that your plan is structured to help you achieve your goals and it's up to you to make the necessary changes to keep the plan on track. While this new reality of retirement planning requires more work on your part, it also comes with the added bonus of more control.
It's exercising that control that you should commit to exercising in the year ahead. Here's how:
Commit to spending more time managing the money already in your plan. How well you manage your plan will affect how well you live in retirement. It pays to learn what fund options you have within your plan and how they match up with your risk tolerance. Talk to your plan sponsor or a retirement account consultant about the advantages of each fund and how they work in different market conditions. Make adjustments to ensure your plan is working for you and not just executing the defaults set up by the administrator.
Commit to staying on top of your asset. Once a month, take five minutes to track how your funds are performing versus other options within the account. Keep an eye on funds that aren't performing well and look for options that might better serve you. Make changes as necessary to keep on track.
Commit to being proactive. Beyond monitoring fund performance, there are other ways to effectively manage your account. For example, ask your company's plan administrator what they are doing to reduce fees inside the account. Reduced fees actually increase your rate of return so it's worth asking.
Ask about self-directed account options that may give you access to a broader array of diversified investment options and not just the plan's default list.
And, yes, dropping a few pounds is always nice and may even earn you a few compliments this year. Taking control of your retirement fund will benefit you not just this year but for years to come. Stay committed, stay in control and enjoy all the years ahead.