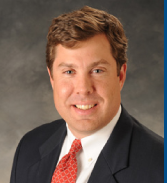 The old adage states that in life nothing is certain but death and taxes. But given today's economic climate, you might consider adding changing jobs to that list. According to the Department of Labor, most Americans change jobs every three and half years. Sometimes the choice to make a change is your own, sometimes it's not.
One thing that often surprises people when they move into a new job is how different retirement savings options can be, especially if they're moving from a for-profit to a nonprofit entity, or vice versa.
But don't be overly concerned about the different labels for the various 401(k)'s. Across the different plans, the basic premise is the same: you build your retirement savings by putting part of every paycheck into a retirement account on a pre-tax basis. The money grows while in the account and is tax deferred. Later, when you retire, you can take the money out and claim the distribution as income. But you have to make the decision to make the investment and you have to understand how each option works.
Here's a little guidance on how the three most common plans work and differ:
401(k): Probably the most widely known plan, 401(k)s are offered to employees of for-profit entities. The contribution limits for 2012 are $17,000 if you are younger than age 50 and $22,500 if you are 50 or older.
Sometimes employers will offer a contribution "match" to encourage saving for retirement and as an additional recruiting and retention perk. Essentially free money, a match is one of the best and easiest ways to grow your retirement savings.
403(b): A slightly lesser known plan, 403(b)s are offered to employees of nonprofit institutions and public education employers. If you are a teacher, chances are this is the plan you have. The annual contribution limits are the same as the 401(k) but, after 15 years of service, additional employee contributions can be made to the plan (big bonus). In addition, most schools offer participants a choice of 403(b) providers to choose from giving you more options for growing your money.
457: The least known of the three, 457s are offered by state and local governments and some tax-exempt institutions. The state of New York's Deferred Compensation is a 457 plan. While the contribution limits are the same as the 401(k) plans, this type of plan often has a special catch-up feature that lets you add additional funds with no penalty three years prior to normal retirement age stated in the plan. If you are close to that age and want to save more money on a pre-tax basis, this is an option definitely worth asking about.
Another unique feature of some 457 plans is that there is no coordination of contribution limits. This means that if your employer offers both a 401(k) and 457, the maximum amount contributed can be made to both.
While your career path may take a few unexpected turns, it inevitably ends with retirement. Understanding and taking advantage of the various retirement plan options offered to you now will go a long way toward ensuring you reach that end with sufficient funds to enjoy your retirement without worry.