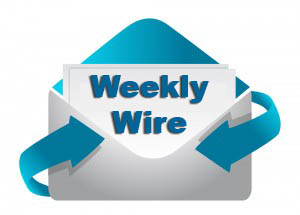 Cory Laird – New Associate
As you know, our goal is to do the best possible job for our clients. With that in mind, we consistently try to strengthen and develop our team.  We are excited to introduce our newest associate, Cory Laird.  He joined the Minich MacGregor team on May 16th of this year. 
Cory comes to us from his home state of Texas.  He attended Texas A&M University where he earned his Bachelor of Science degree in Economics with a concentration in Financial Economics.  He continued on to obtain his Masters of Science degree in Economics.  Throughout his college years and after graduation, he has worked in the financial industry.  Before moving to New York, he was employed by a reputable independent investment advisory firm in Houston, Texas.  Cory and his wife made the big decision to move north to our area for career opportunities.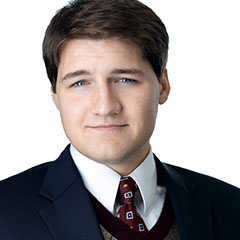 Cory has a genuine enthusiasm for knowledge and is constantly seeking opportunities to learn something new.  He has completed the pre-requisite classes for the Certified Financial Planner ("CFP®") certification and is expected to complete the program in May 2017.  He is also in the process of obtaining the Chartered Financial Analyst ("CFA®") credential.
The knowledge and experience Cory possesses will allow him to take care of the financial and retirement planning needs that often arise for our clients. As our new Financial Planner, part of his responsibility will be to manage our financial planning software and assist clients with the betterment of their retirement plans.
Cory will also help us communicate with you.  For instance, if it's been a couple of months since you've heard from us, Cory may call to check in with you and see if there's anything we can help you with. There may be instances when we need to get information out to you and other clients quickly and the mail will take too long.  Should this situation arise, Cory will get on the phone as an added resource to help us with our efforts to reach everyone.  Having him on the team also provides our clients with an additional advisor to speak with in the event one of us is out of the office for an extended period of time.  This means there should always be an advisor available to accept your call and take care of any immediate needs.
If you haven't heard from him yet, he will be calling you in the next few weeks just to say "hello," and to see if everything is going all right with you.  So when you talk to Cory, rest assured he's speaking for both of us. We're sure you will find Cory to be courteous, pleasant, and helpful.  He's helping us keep our commitment to provide you the best possible service.
We're sure you'll join us in welcoming Cory personally the next time you're in our office.