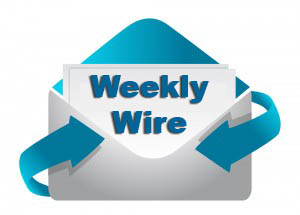 It's been said that checklists are a great way to simplify a complex task.  They help you do everything that needs to get done.  They keep you organized.  They ensure nothing gets skipped or forgotten.
With that in mind, we'd like to share a very important checklist with you:
The "Thanks, Mom" Mother's Day Checklist
"Now, wait a minute," you're probably saying.  "Why do I need a checklist for something as simple as Mother's Day?"
To that we answer: do you have any idea how many things there are to thank moms for?
After reading this checklist, you will.  For instance:
Every meal prepared
Every meal cleaned up
Every example set
Every lesson learned
Every tantrum endured
Every question answered
Every bruise kissed
Every cut bandaged
Every fever cooled
Every dollar earned
Every compliment given
Every sleepless night spent
Every homework paper checked
Every load of laundry
Every baseball practice or gymnastics meet
Every Christmas present
Every birthday cake
Every visit from the tooth fairy
Every encouragement ever given
Every fear soothed
Every goodnight kiss
Every nightmare chased away
Every bedtime story read
Every heartbreak healed
And most of all …
Every "I love you" ever said
As you can see, we have so much to thank our moms for—and this doesn't even cover half of it!  So, this Mother's Day, maybe we shouldn't just say "Thanks."  Maybe we should list all the things we're thankful for.  Sure, their worth is immeasurable.  Let's try to measure them.  Their number is uncountable.  Let's try to count them.  It may feel a little awkward.
Let's do it anyway.
Because let's face it: Moms do everything for us.  Let's do this little thing for them.
On behalf of our entire team, have a wonderful Mother's Day!
(And if she's reading this …)
Thank you, Mom!
Check out other articles