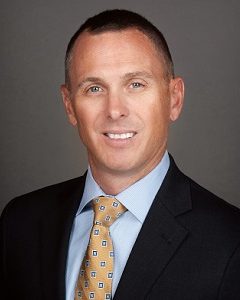 The move follows a decade of sustained growth for the wealth advisory firm and will bring new insights to client portfolios.
Saratoga Springs, New York — August 14, 2019
Minich MacGregor Wealth Management, an SEC-registered investment advisor with offices in Saratoga Springs, NY and St. Augustine, FL, is pleased to announce the addition of Mark Landau to the firm's wealth management team.
Mark has been working in the financial industry for more than 15 years and spent most of his career with AYCO, a division of Goldman Sachs. While at AYCO, he served as Vice President and Wealth Advisor and was responsible for managing three financial analysts and one administrative assistant. With a focus on serving high net worth families and business owners, he brings a holistic approach to wealth management that addresses his client's accumulation, tax, philanthropic, and estate planning needs.
"It's a privilege to join the team at Minich MacGregor, and I look forward to continuing the work that Jason and Jim started ten years ago. From the first meeting, it felt like the right fit, and it was clear that the team at Minich MacGregor cares deeply about the best interest of their clients," said Mark Landau about the move.

"We've grown a lot here at Minich MacGregor, and we have done that by focusing on our client's long-term financial challenges and goals. With Mark joining our team, we will be able to help more and more families in the Saratoga Springs area," said Jason MacGregor, who co-founded Minich MacGregor Wealth Management with Jim Minich in 2009.

For more information or to discuss career opportunities with Minich MacGregor Wealth Management, please connect with Michele Tellstone at 866-998-7331 or michele@mmwealth.com.

---
About Minich MacGregor Wealth Management

After 20 years of service with Morgan Stanley Smith Barney, James Minich and Jason MacGregor founded Minich MacGregor Wealth Management, an independent Registered Investment Advisory firm ("RIA"), in 2009. Since then, they have worked hard to assemble a team of specialists with over 100 years of collective financial services experience.