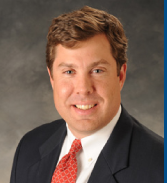 For many of us, 2011 was a year that we were more than ready to say goodbye to. Happily, 2012 began on a high note with an inspiring opening day rally. While it's nice to hope the trend will last longer than the holiday glitter and leftovers still lingering in our homes, it pays to start the year with a reality check about the next 12 months and beyond.
Given that traditional pensions are the exception and not the norm, your 401k should be your primary concern as far as future finances go. Now if you're cringing because you don't have a 401k or have been neglecting yours, take heart. There's good news to be had.
Recent changes to 401k limits now make it possible to begin building up this retirement base in a more meaningful way than was ever possible in the past. Or, in instances where you've been short-changing your account, the new limits will help you make up some of the ground lost. Contribution limits have been ratcheted up to keep closer pace with inflation and will be specifically keyed to inflation beginning in 2013.
For individuals age 50 and over who have put off retirement planning, the good news continues in the form of a catch-up limit. If you are 50 or over by year's end, you can make an additional catch-up contribution to your 401k on a pre-tax basis. For 2012, the catch-up limit is $5,500. Like standard contributions, catch-ups will be indexed to inflation in 2013 and you are free to make additional catch-up contributions on annual basis (or until you max the option out at $22,500) so as to improve your financial status by the time you reach retirement.
Something that all 401k holders should try to take advantage of regardless of age or the size of their 401k is an employer match. While not all companies offer match programs, it's of the utmost importance that you find out if a program is available. While the structure of programs can vary dramatically they all offer the same thing: free money for your retirement. Not taking advantage of this option or simply failing to ask if it exists is one of the most short-sighted things you could possibly do. If you do nothing else in the new year, besides take advantage of a match, you will have made a significant improvement in your future financial outlook. Get on it.
While 2011 will no doubt go down as a less-than-stellar financial year, the positives for the economy in 2012 appear to outweigh the negatives for the 2012 economy. With that in mind, I wish you a very happy and prosperous new year and urge you to stay focused on the present and always with an eye to the future, not the past.