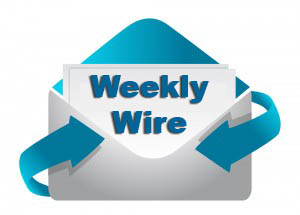 Lots of market news, good or bad depends on how you look at it.
Wow – if you were following the financial news this morning at the 9:30am opening you saw an incredible 1000 point drop on the Dow Jones Industrial Average. As of 11:55am that is was however, tempered to an 189 point drop – but there is a lot of day left. Concerns about the Chinese economy slowing down has spilled over into our stock markets and volatility is back with a vengeance. The last few days have seen the markets reverse into negative territory for the year and the S & P 500 is now officially in correction territory (defined as a 10% pullback) for the first time since late 2011. 
This sounds horrible – is it?
Commodity prices have fallen, oil prices have tanked (no pun intended), the Fed will probably not raise interest rates in September as had been anticipated and money is pouring out of foreign stock markets. If you want to take a pessimistic view on current events, these facts all lead to a pretty bleak picture.
However, if you take those same factors and look at it from an optimistic view point, these reasons will help any US company that consumes energy – that's all of them except those that profit directly from oil and commodity prices. 
What's next? 
No one knows for sure and we always suggest avoiding irrational investment decisions that are purely based on emotions. Sam Stovall, chief stock strategist at S&P Capital IQ, points out that according to Kiplinger, the market has experienced 20 sell-offs of 10.00% to 19.99% (correction territory) since World War II. Despite those 20 corrections, large-capitalization stocks have returned 11.1% (annualized) since the end of the war, according to Stovall. He notes that it typically takes an average of four months for the market to break even after a correction.
Panic selling rarely is a good thing and while the markets are still down they have bounced off their earlier lows. As always, we are very aware of current events and as we continue to monitor the markets and the portfolio's we manage. A few days market activity does not constitute a trend reversal. While no fun, 10% corrections are part of normal market cycles.