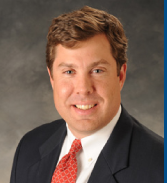 Whether you are choosing your very first financial adviser or looking to make a switch to a new one, there are many factors to consider before making the final selection. One of most important — and often most overlooked — is whether to work with an investment adviser or an investment broker who works for a broker-dealer.
While they offer many of the same services (i.e. portfolio management, retirement and financial planning, investment advice) and may even offer similar advice, there is one key difference: their motivation.
Let's start with a few basics.
Investment advisers are regulated by the SEC and/or state regulators and are bound to a "fiduciary standard." The highest level of legal obligation recognized by law, this standard requires investment advisers to always put their client's interest above their own.
Whether it's specific investment advice provided, investments made on a client's behalf, or fees charged, an investment adviser must put the client's interest before their own and even before the interest of the firm for which they work. If at any time there are any conflicts of interest between the adviser and the client, they must be disclosed and/or avoided.
The world of investment brokers who work for broker-dealers is different. Brokers are regulated by the Financial Industry Regulatory Authority (FINRA), the largest independent regulator for all securities firms doing business in the United States.
FINRA requires brokers to adhere to the "suitability rule" when working with clients. That is, brokers must reasonably believe that any investment decisions offered to a client will benefit that client.
What's most important about that obligation is what it doesn't state. That is this: a broker can legally put his or her own interests (i.e. a nice fat commission) above their client's when recommending investments. In fact, brokers aren't even obligated to get you the best price for what they advise you to buy or sell. As long as the investment is "suitable" for the situation, the broker can recommend it.
It's important that you understand the role and responsibility of any financial adviser with whom you work. If you're unclear, ask. It's your money and your future. You deserve to know the motive operandi of the person handling it.