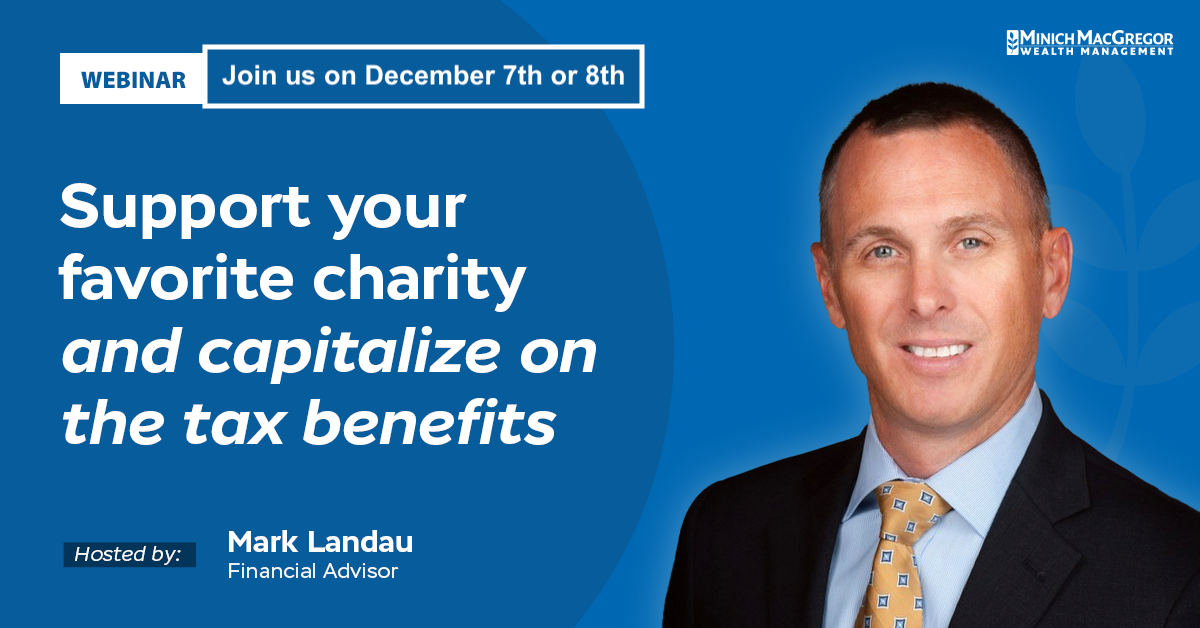 Sign up to attend our Gifting Strategies Webinar:
---
Charitable Gifting Strategies for Today's Environment
---
Due to a number of recent tax law changes, one's ability to support their charities is not as "cut and dry" as it used to be. We will show you how you can still give while reducing your tax bill at the same time!

Learn the answers to your questions:
What has changed?
What challenges investors face?
How can you enjoy tax benefits of gifting?
At this webinar you will learn:
How tax changes affect you
Strategies to support your favorite charities
Monday, December 7th at 11:00 AM (Register Here)
​​​​​Tuesday, December 8th at 5:00 PM (Register Here)

Webinar presented by Mark Landau

Register with Zoom Webinar by clicking the links above