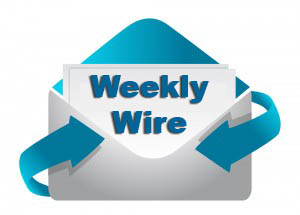 A quiet August with an eye on the FOMC and interest rates
If you listen to the media, you would think August has been a terrible month for investors. However, if you take out the "media noise" the US Stock markets (as measured by the SP 500 and Dow Jones Industrial Average) have actually been fairly quiet. As of right now, the afternoon of Monday, August 17th, the indexes are actually within a half of percent of where they started the month.
Recent "media noise" had suggested we might in for wild August ride. But alas, as is the case with a lot of what the media reports about the financial markets, it was a guess. So far, they guessed wrong.
The good news for those of you looking for more volatility and excitement is there is always tomorrow, or the next day, or the day after that…you get the picture!
On the news horizon the media and Wall Street analysts will be looking for clues as to the likelihood of a September 2015 Fed Rate increase. On Wednesday of this week the Federal Open Market Committee (FOMC) will release the minutes of their July 29, 2015 meeting. There is already a statement on the FOMC's website about that meeting but the minutes contain the details of what was discussed.
The FOMC is the monetary policymaking body of the Federal Reserve System and is composed of 12 members – consisting of the seven members of the Board of Governors and five of the 12 Reserve Bank presidents.
Here is a link to the FOMC meeting schedule and published minutes.
In our May 18th Weekly Wire we talked about how interest rates and bond prices typically interact. In that post there is also a link to a good article on Investopedia.com on the subject.