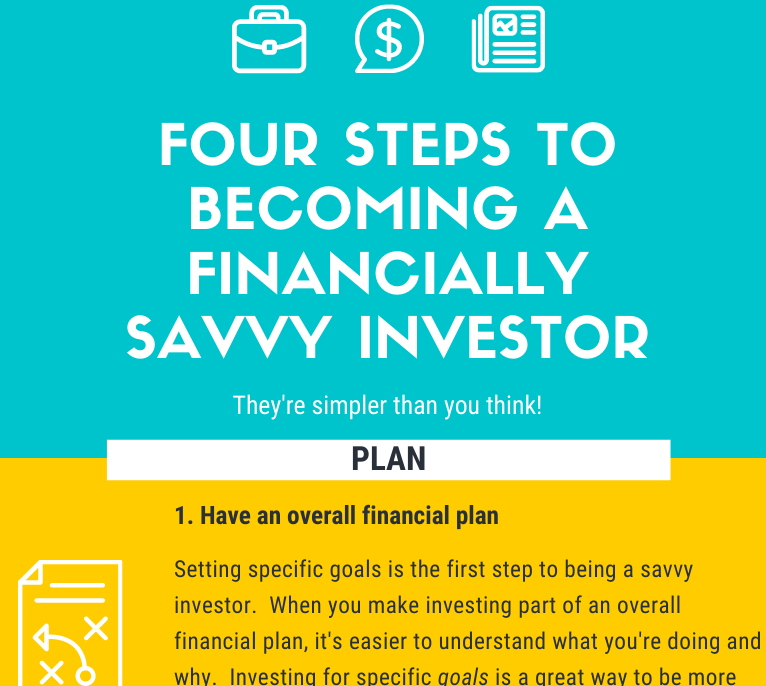 These days, most people can't afford to reach their financial goals – like retirement – on their employment income alone. The cost of living is simply too high. That's why investing is so important: Because it allows you the opportunity to put your money to work for you. Through investing, you can potentially grow your money and seize opportunities for additional income.
But it's not enough to simply throw your money at the stock market. You must invest wisely if you're to reach your financial goals. You must be a financially savvy investor.
To help, we've created a special infographic called Four Steps to Becoming a Savvy Investor. Please take a minute to look it over. These steps are all very simple to understand, but they're critically important. If you have any questions about them, or if you need any help applying them, please contact us for further information.
We hope you find this infographic helpful. Again, please contact us if there is anything we can do to help you invest for your future.