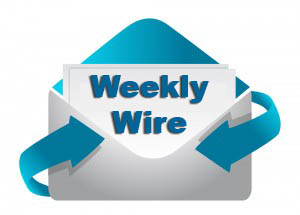 Even Carnac the Magnificent had to be adaptable.
One of Johnny Carson's most famous skits was "Carnac the Magnificent" in which he played a psychic that had a divine and mystical way of knowing answers to unseen questions. There was one instance in particular that required Johnny Carson to think fast while doing his famous skit "Carnac the Magnificent".  The cue cards he rehearsed all morning were not the cue cards used on set during the show.  Always the consummate professional, Johnny adapted. Having studied and practiced improvisation, he used the skills he spent years perfecting and ended up delivering one of the funniest versions "Carnac the Magnificent" ever to air. The cards may not have been what he expected, but with practiced expertise in being adaptable, the outcome was.
Every day, we look closely at market related data for patterns and trends that will help us develop a realistic expectation of what may happen next in the capital markets.  Recent issues of our Weekly Wire have addressed market seasonality, the reversal, and re-reversal as well as the relative strength indicators of US Stocks, Bonds and Money Markets.  With all that has transpired in the markets over the past quarter or so, we have been reading some encouraging predictions about what it might mean for various sectors over the next few months.
One well-known hedge fund manager recently made some bullish predictions about the next few months after the announcements that the October Non-Farm Payroll beat the estimates by a wide margin and unemployment dropped to 5% (the lowest in a decade). His assertion is that with a strong October and favorable unemployment rates, the stock market may currently be in a "mini correction" and after that, the markets may reach their highest point yet by year-end. In addition, these conditions may have solidified the Fed's likelihood of an interest rate increase in December.
This all sounds very promising.  We would love to see a strong fourth quarter rally, and it is a reasonable expectation given all of the aforementioned data.  However, it is just a prediction.  Though it may give us some idea of what to expect, it is subject to change in an environment where change is the only constant. The key is to maintain an adaptable strategy that allows for when the expected does not occur – so you can deal with any set of cue cards, even if they are not the ones you anticipate.