There are many possible life-changing events to look forward to. Most are positive, some are negative. Each can have a profound effect on your financial goals.
There are eight types of events you should be particularly aware of. To show you what these events are, and why they are so important, we've created a special infographic titled Eight Times You Should Never "Fly Blind" with Your Finances. Please take a minute to look it over. If any of these events ever occur in your life – and it's a good bet at least some of them will – please let us know so we can plan accordingly! Doing so can make the difference between flying straight or getting blown off course.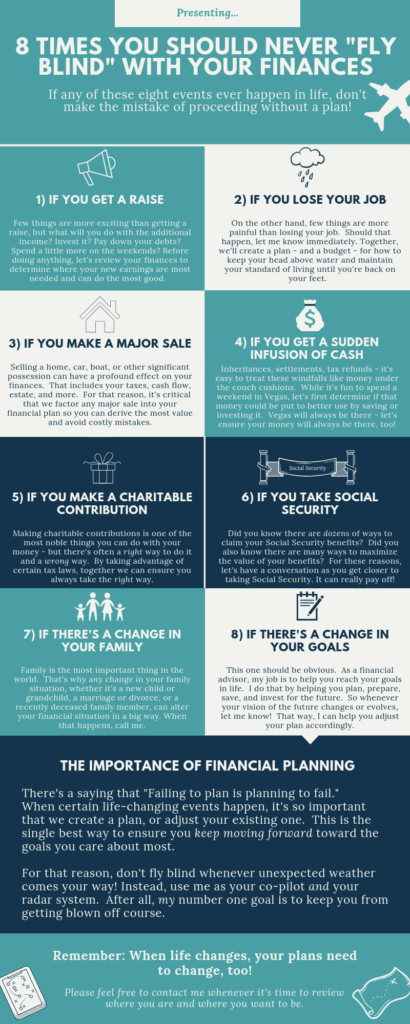 We hope you find this infographic helpful.  Please contact us if you have any questions, or if there is any way we can serve you.