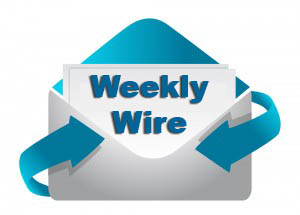 Easter
Easter is a time for gathering with family and friends. In our families it is usually a ham or lamb dinner. We all have different traditions for this holiday; one of the most common traditions is the decorating of eggs.
Historically, eggs have been thought of as symbolic of the sun, new life, and new birth. Because of this perception, they became a natural fit to be included in spring festivals of new growth and new beginnings. It's uncertain where the tradition of decorating eggs began, but what is certain is that this tradition took a strong hold in Eastern European culture. This tradition led to the creation of the famed Fabergé eggs.
Peter Carl Fabergé, born in St. Petersburg, Russia in 1846, was named the goldsmith and jeweler to the Russian court in the 1880s. Czar Alexander III had him create an elaborate Easter egg for the Czarina Alexandra in 1885. The Czar made these eggs an Easter tradition throughout his reign, and that of his son and successor, Nicholas II. Fifty such imperial eggs were created before the fall of the house of Romanov in 1917. In 1918 Fabergé's firm was closed by the Bolsheviks, causing him to flee to Switzerland, where he died in 1920. The Fabergé eggs are some of the most valuable pieces of art in the world.
The lesson we can learn from Czar Alexander is that he gave the best that he had to his friends and family. Our hope is that we are able to do the same with those who are closest to us. Please enjoy this spring season and especially this Easter holiday.