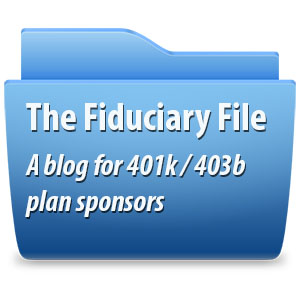 CFO – The unsung hero of the business (and the 401k) world.
When a company makes a big announcement about their latest and greatest achievement, it's usually not the CFO that gets their name in the press. Behind the scenes, all of those great achievements likely could not have happened without the financial house being kept in perfect order by the CFO, who may not even get a mention.
We recently had the privilege of attending the Albany Business Review's CFO of the Year Awards ceremony. Each of the CFOs recognized were asked to speak briefly about what inspires them to do the great work they do every day. Now, CFOs are typically thought of as number crunchers, all-business and as one of the awardees half-jokingly said, "The ones you go to – to be told no." However, our biggest take away from the event, having listened to about a dozen CFOs speak, was that they care deeply about the company and its employees. These "number crunchers" have big hearts and huge responsibilities.
If money is the life-blood of each company, then the CFOs literally have their fingers on its pulse and this includes the 401k plan. They often have the responsibility of ensuring that their company has a plan that is in compliance, has low fees, high performance and features and investment choices that are specifically designed to meet the needs of their employees. In a rapidly changing world of 401k regulations, investment options and compliance, that is no small task.
Recently there was an article on CFO.com that shed some light on several issues that we often see CFOs facing when having conversations about their 401k plans. It covers some easy to implement best practices, advice on understanding fees and dealing with compliance issues.
Even if you are not a CFO, but part of your responsibility is your company's 401k plan, is it's worth a careful read. If, after you read the article you have questions we would be happy to be a resource for you, just call or email.
Read the artciel on CFO.com here: http://ww2.cfo.com/retirement-plans/2015/10/401ks-eye-providers/