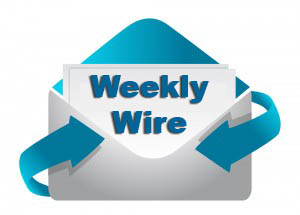 Celebrate Financial Literacy Month
April isn't just the first full month of spring … it's also Financial Literacy Month!  The United States Senate first proclaimed April as Financial Literacy Month back in 2004, in order to promote good financial habits and the importance of financial education.
How important is financial education?
In 2002, Alan Greenspan, then chairman of the Fed, said in prepared testimony before the U.S. Senate Committee on Banking:
"… Education can play a critical role by equipping consumers with the knowledge required to make wise decisions when choosing among the myriad of financial products and providers. In addition, comprehensive education can help provide individuals with the financial knowledge necessary to create household budgets, initiate savings plans, manage debt, and make strategic investment decisions for their retirement or children's education. Having these basic financial planning skills can help families to meet their near-term obligations and to maximize their longer-term financial wellbeing. While data available to measure the efficacy of financial education are not plentiful, the limited research is encouraging."1
When you come right down to it, financial education is all about making good financial decisions and avoiding bad ones.  Since the recession of 2008, making good financial decisions is more important than ever.  It doesn't matter who you are, where you live, or how much money you make.  Nowadays, people just can't afford to make bad financial decisions anymore.
Furthermore, the benefits to making good decisions are substantial.  According to the Financial Educators Council, "Research shows that individuals that have taken a personal finance education course have higher savings rates, higher net worth, and make larger contributions to their 401(k) plans."2 Add all that up, and it means financially literate people have less debt, a better retirement, and more money to live life the way they want to.
As a financial advisor, here are just a few topics we recommend taking time to educate yourself on:
Ÿ  Your cash flow.  Do you actually know how much you're bringing in versus how much you're spending?  Understanding and improving your cash flow is one of the most important things you can do to save for the future and reach your financial goals.
Ÿ  The level of risk in your investment portfolio.  Many people invest too conservatively when they're younger, reducing the chance of building a sizeable nest egg during their prime earning years.  Conversely, many people invest too aggressively when they're older, when they simply can't afford to lose a large chunk of their retirement savings.  Nobody does this on purpose—they simply don't realize they're doing it at all.
Ÿ  What kind of insurance you have and how much you're paying for it.  It's not uncommon for us to review a client's insurance policies, only to find that they could either be paying less for what they're getting, or getting more for what they're paying.
Ÿ  Financial security.  These days, it's easier than ever to fall prey to fraud or identity theft.  It's critical to know how you are vulnerable and what you can do to protect yourself.
Ÿ  Estate planning.  Do you have a will?  Have you set up your Power of Attorney?  What about your Advance Medical Directives?  It's never pleasant to think about the inevitable, and if you're young and in good health, it's easy to just dismiss the idea altogether.  But take it from us: the peace of mind that comes with knowing your legacy is secure and your family taken care of (even if something unexpected happens) makes it all worth it.
There's no better way to spend the month of April then to take a little bit of time learning more about your own finances.  We've sent you information on many of these topics in the past, and we'll continue to do so in the future.  But if you ever have any questions, don't hesitate to let us know.  We'd be happy to sit down and talk with you.
In the meantime, never discount the value of a good education—especially when the topic is your own money.
Happy Financial Literacy Month!
1Greenspan, Alan. 2002. "Prepared Statement." Hearings on the State of Financial Literacy and Education in America. U.S. Senate Committee on Banking, Housing, and Urban Affairs, February 6.
2Shorb, Vince, "Financial Literacy and the Revival of the American Dream," National Financial Educators Council, accessed March 29, 2013.