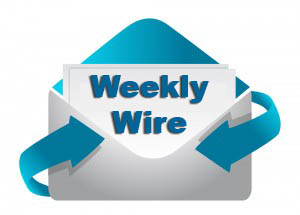 Our friends and our clients (sometimes they're the same person) often ask us: "What's the most important thing I need to do to prepare for retirement?"
We usually tell them there's no one thing that's most important, but rather a lot of things.  For example: securing retirement income, managing your tax situation, or ensuring your investment portfolio keeps ahead of inflation.  These are just a few examples.  But when it comes to your retirement, here's a piece of advice that all too often goes unheeded:
"If you can dream it, you can do it."
Retirement is about finally having the opportunity to focus on living.  It's no longer about getting ahead in life, but about experiencing life itself.  For that reason, retirement should be fun.  It should be enlightening.  It should be rejuvenating.  Above all, retirement should be … whatever it is you want it to be!
However, there are many people who never take the time to dream.  They never create their bucket list; never ponder their deepest, sweetest desires.  It's quite possible to spend too much time worrying about how to retire and not enough on why you're retiring, or what you want to do in retirement.  People who make this mistake run the risk of experiencing the worst scenario of all:
Boredom.
To prevent that from happening, all you need is a plan.  All you need is to dream.  So what's your plan for retirement?  What's your dream?  Here are a few suggestions:
Write the next Great American novel.
Raise horses on your farm.
Start an entirely new career as a standup comic.
Learn how to cook Italian food … in Italy.
Work as a tour guide at the Guggenheim. 
Follow the voyage of Darwin's Beagle through the Galapagos.
Listen to jazz in a smoky bar in Paris.
Have the freedom to do what interests you versus what needs to be done.
Design and build your own house. 
Compete in AAU Masters swimming at 80.
Spend a year in Rio.
Restore an old sports car and drive to car shows.
Work for human rights for people in third world countries.
Build a log cabin from the ground up.
Retrace the Endless Summer surf odyssey.
Drop anchor at every island in the Caribbean.
Build your collection of fine wines.
Spend time with your grandchildren.
You want more?  You can definitely do more.  Like:
Create a beautiful garden.  Give your spouse a chance at a career.  Ski for 100 days a season.  Volunteer.  Finally, finally use all of your frequent flyer miles.  Create a world that consists of nothing but a hammock, a pitcher of lemonade, and a stack of novels.  Return to your family's farm and try to make a go as a farmer.  Participate in guided tours of all the ancient wonders of the world.  Open your own bed and breakfast.  Finally get your college degree.  Trek to the Himalayas.  Visit all 50 states.  Start another career.  Scuba dive all over the world.  Visit every major-league ballpark.  Relax.  Go on a Safari in Africa.  Write movie reviews for the local weekly.  Climb a 20,000 foot mountain.  Rent a barge for a canal tour in Europe.  Invest in startup companies.  Coach youth soccer, baseball, and basketball.  Drive from Alaska to Patagonia.  Run the Boston and New York marathons.  Play as many of Golf Digest®'s top-100 courses as possible.  Play in a garage band.  Play bridge for money.  Just play!  Go on at least three cruises a year.  Act in Community Theater.  Dinner and a movie … every night!  Learn to play the piano.  Be a couch potato.  Fix the sink.  Take a trip down the Nile.  Read Russian novels.  Run for local political office.  Absolutely nothing.  Give back to all of those who helped you.  Do all of the things you've been afraid of—skydiving, bungee jumping, and hang gliding.  RV along Route 66 with your spouse and your dogs.
Finances are more than just numbers and concepts.  Maintaining your finances is about living the life you always wanted to live.  If your retirement is coming up, it's time to start planning.  More than that, it's time to start dreaming.
So if there's one piece of advice we can give you, it would be this:
"If you can dream it, you can do it."