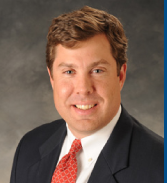 End-of-year is always a busy time for business owners. While there are lots of items, initiatives and, no doubt, people competing for your time and attention, there is one item that simply can't be ignored — 401(k) management and review.
On the management side of things, there are annual notices that you as a plan sponsor must issue to participants — many by Dec. 1. The three most common notices are the Section 401(k) Safe Harbor Notice, the Section 401(k) Automatic Enrollment Notice, and the Qualified Default Investment Notice. Failure to issue notices on time may result in IRS penalties (as well as unhappy employees).
Turning to the review side, end-of-year is the ideal time to conduct a benchmarking review of your plan. Essentially a competitive review of your plan's pricing, features, benefits and value provided to the participants, benchmarking should be done at least every three years. It is costly and or time consuming, so annually is too frequent. A benchmarking review is great way to ensure existing participant plans have the same product options and pricing that new plan enrollees might receive. In addition, benchmarking can ensure the fees associated with your plan are reasonable and commensurate with the services you're receiving.
There are a couple of ways to go about benchmarking your plan. One is to hire outside advisors to do the analysis. Another is to put the plan out to competitive bid. Each option has its own strengths and weakness but both are considered completely and equally acceptable and desirable routes to go.
It's important to note that benchmarking isn't just important to making sure your employees' (as well as your own) retirements are on track; it's essential to satisfying your fiduciary responsibility as plan sponsor. As a business owner and plan sponsor you act as a fiduciary. As such, you are held to the highest standard of the law. The Department of Labor looks to you and the vendors you have chosen to work with to make sure the plan you're offering is competitive in all aspects. While the vendors you work with to provide your 401(k) plan will assist in the compliance and notices to participants, the ultimate responsibility for the plan design and review falls to you. No firm or no other entity can completely replace your fiduciary responsibility.
While benchmarking is not required by law the way annual notices are, it's my opinion that you should consider it an equally important responsibility. It's an extremely effective way to stay on top of the evolving needs of your employees, the services offered by your plan provider, and it can go a long way towards protecting you as the fiduciary and all the participants.