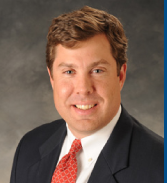 While not universal, there is a perception that when you retire, drastic changes should be made to your investment portfolio. One of the most common questions I hear from those about to retire is, "Shouldn't I reduce my exposure to stocks in my portfolio and buy bonds once I retire?" While the impetus for the question is clear (i.e. the notion that moving investments to safer options will help negate the lack of contribution), the answer is less so.
Let's look at this question from the viewpoint of someone who is 62, in good health, and is going to retire next month. Since summer is baseball season, I'm going let the fictitious soon-to-be-retiree make a few pitches for making changes based solely on the date of retirement and we'll see how they hold up.
Pitch one: It makes sense to make changes to my portfolio based on my retirement date.
Instead of making wholesale changes to your investments simply because your last day of work is pending, I'd argue to take a look at what is going on in the capital markets. What asset classes are trending up and what asset classes are on the way down?
Monitoring current market conditions and making changes based upon this data makes more sense than shifting a large amount of money into income-producing long term bonds. The income from the bonds may be appealing, but with interest rates on the rise, the value of your bonds will not feel very safe as you watch it go down. That's strike one against making wholesale changes.
Pitch two: I'm retiring now so big, protective changes need to be made now.
While you're making a major life change now, you need to consider how any changes you make will impact your future. Hopefully, your goal is to have your monies last through your entire retirement providing an income stream or a source of money for fun trips or to cover major expenses.
As a new retiree, a major risk is inflation. Not owning investments that will at least keep up with, if not outpace inflation, will cause you to lose purchasing power down the road. Becoming too conservative too soon could be costly. Unless this 62-year-old is going to retire next month and spend all his money within the next two years, that's strike two against making changes.
Pitch three: I'm retiring. I have to do something!
Yeah, relax. Assuming you've been planning for retirement for a number of years and paying attention to your investments, don't make drastic changes based upon the emotion of retiring. Keep your portfolio matched to your income, growth and risk tolerances. Your final day at work will not result in a major shift in the investment universe. And there you have it, strike three
Staying abreast of the market and staying open and willing to making changes based on true market shifts rather than making drastic changes based on arbitrary dates will not only keep you in the game longer, it will allow you to play the retirement game the way you want.