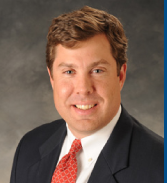 Retirement. Regardless of our age, it's an event to which we all look forward. But age actually matters a great deal when it comes to planning for retirement. How you save and how much you save should evolve as your roles, responsibilities and income change. It's important to adjust your strategy as your circumstances and ability to save change so that when that much-anticipated day arrives, it is truly something to celebrate.
Here's a quick look at a number of the factors that shape your retirement savings at the various ages and stages of life.
The mid-twenties to thirties: Carefree but not careless
In all honestly, your priorities at this stage of life are probably not saving money. However, now really is the time to develop good savings habits. While it may not feel like it, your financial responsibilities at this stage of life are actually very low. Capitalize on this fact by setting a goal of saving 15 percent of your income now. By starting early, you'll reap the benefits of time and compound growth. Don't worry such much about picking the perfect investment but do resist the temptation to accumulate material things that depreciate.
The mid-thirties to forties: Keep calm and save on
Buying a home, starting a family and raising children can be fantastically expensive. Fortunately, for many, these life events are often accompanied by professional advancement and increases in income. It's important to not automatically increase your expenses as your income increases. Yes, you need to cover expenses but you also need to remain mindful of the fact that retirement is drawing closer. Make sure saving for it remains a top priority.
The mid-forties to fifties: Make the most of the time left
This is a critical time period for those who haven't been so dutiful in saving in their younger years. This is your last chance to make up for lost time. The truth is, modest increases in the stock market along with a strategy to minimize the down years can help you catch up. For example, getting 10 percent growth on $300,000 is $30,000, a good amount of money, especially if you continue to add your own contributions. Your total annual growth could easily be one full year of income in retirement.
The mid-fifties to mid-sixties: Accumulate and anticipate
Thanks to an empty nest, a fully paid mortgage, and hitting the top of the pay scale, this is the time to save the most for your retirement. Make sure you have a handle on your projected income and expenses (do this in your fifties, not sixties), and adjust your portfolio so that it allows for continued wealth accumulation and avoids large losses sometimes associated with the capital markets. The latter is particularly important as your time for recovery from a big loss, is growing shorter and you want to avoid having to dip into your retirement savings to cover it.
Sixty-five plus: Live but don't outlive
The most important thing you can do at this time is develop a spending plan that allows you to live comfortably but is conservative enough to keep you from outliving your savings. Don't, however, be too conservative with your money. Study after study shows that a mixture of different asset classes in your portfolio works better than just one, especially all bonds.
Whether you're five or fifty years from retirement, exercising a bit of discipline and mindfulness can truly help add a little luster to your golden years. The key is creating — and sticking to — a plan that works for the moment and well beyond.