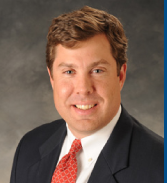 Are your decisions about your 401k contributions today leading you to financial security; or living with your kids in retirement?
As  financial advisers, we consider it our personal mission to help our clients reach their financial goals, and we take it quite seriously. Given that the No. 1 goal for pre-retirees is to be financially prepared for retirement, some recent data from PLANSPONSOR DC (defined contribution) gave us pause.
The survey found that of 5,000 polled retirement sponsors, only 12 percent of them were confident that their organizations' employees will achieve their retirement income goals by age 65. A startling (at least to me) 20.4 percent were not confident at all.
While the financial press has featured a lot of news lately on the importance of fee transparency and the need for clearer disclosures, the simple root of the problem isn't with the plans. It's with the participants. Or, rather, their lack of willingness to participate at the necessary level.
The current average plan participation rate is around 6 percent. If your goal is to save enough money to replace more than half of your wages in retirement, your 401k contributions rate needs to be at least 10 percent. And that's the minimum rate if you are starting in your 20s. Ideally, you increase your contribution annually so that by the time you reach your 50s you're working toward or hitting the IRS maximum ($23,000).
However, through our conversations with 401K participants, we know that this ideal isn't reality for most folks. We hear a lot of "next month" and "next year" in people's financial planning, but all too often, those "next" whatevers never come. Instead, bills, babies, education and other things take priority. And we get that. It's hard to think about saving for 20 or 50 years down the road when you're just looking at covering the bills next month.
But, as we encourage all of our clients, we encourage you to give careful consideration to how your actions now will determine your options later.
If you're not one of the lucky few who can count on a big inheritance in the future, your options fall into one of two camps. The first is shaped by your decision not to contribute to your 401K at the necessary rate (and potentially pass up free matching money from your employer). It has the potential to look like this: live with your kids or live on charity. Not so pretty.
Option two, which is shaped by your decision today to control your future financial destiny, is more likely to look like this: a secure retirement with options for the manner and place in which you live. A much nicer potential reality.
Granted, not everyone can hit the IRS maximum contribution level but everyone can make an effort to give a little more. Even small increases taken directly from your check and, again, potentially matched by your employer (read: FREE money), is the best way to make your idea of a secure and comfortable retirement possible.