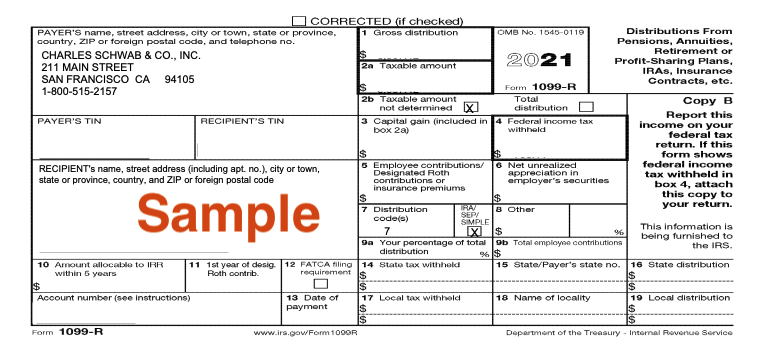 Every year during the months of January and February, we receive calls from clients asking, "When will I receive my 1099/1099-R's?". We understand that tax season can be a stressful time, so we want to make it as easy as possible for our clients.
If you took money from a Schwab retirement account a 1099-R will be generated in mid January and mailed to you (if you have elected paper copies). They are available to view/download on the Schwab site currently.
If you have taxable accounts with Schwab the 1099-DIV/Gain Loss Reports are generated after February 15th, viewable online soon after and start arriving in people's mail 10-14 days later.
Schwab has created a 1099 Dashboard, providing you with a fast, personalized way to check the expected availability dates for your eligible brokerage accounts. (Remember, a 1099 will be issued if there was taxable activity in 2021.) You can access the dashboard online at schwab.com/1099dashboard or via the Schwab Mobile app. You will need your Schwab Alliance User ID and password to sign in.
​If you do not have a Schwab account, please disregard as this does not apply.
As always, please let us know if you have any questions.